How Much Does a Kitchen Renovation Cost? This is one of the most common questions we get. At the end of the day, a kitchen renovation is a costly but undeniably rewarding project. It can add value to your home and make your cooking and dining experience much more enjoyable. In this blog post, we will explore the cost of a kitchen renovation as well as some tips on how to keep costs down. We will also take a look at some of the most expensive parts of a kitchen renovation so that you can be prepared for what to expect. Thanks for reading!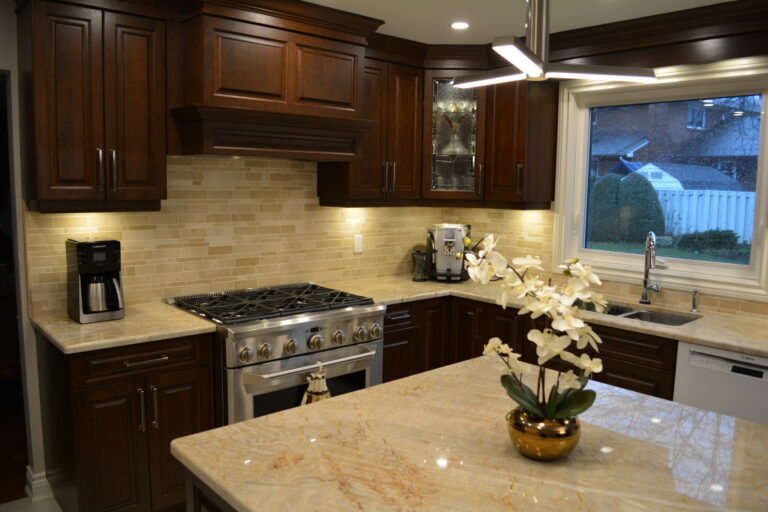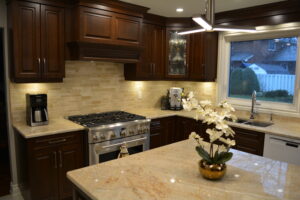 What is a Kitchen Renovation?
A kitchen renovation is a process of upgrading your kitchen, which can include anything from repainting the walls to gutting the entire space and starting from scratch. A full kitchen renovation can be a very costly and time-consuming project, but it will also have the biggest impact on your home's value.
How Much Does a Kitchen Renovation Cost?
The cost of a kitchen renovation will vary depending on the size of your kitchen, the extent of the work that needs to be done, and the quality of materials you choose. Having said that, the average range of a basic kitchen renovation can start at around $35,000, but a high-end renovation can easily cost upwards of $65,000 per project.
What are the Most Expensive Parts of a Kitchen Renovation?
When it comes to expense, each aspect of the kitchen renovation project has a separate cost. Having said that, here is a breakdown of each component of a kitchen renovation with the average cost by feature:
Custom Kitchen Cabinetry
Custom kitchen cabinets are a key component for any luxury kitchen. They provide both style and function, and they can be made to fit any size or shape of kitchen. With that said, if you are looking for new kitchen cabinetry, based on a 12' x 12' space, including a kitchen island,  the average cost homeowners can expect to pay is anywhere between $14,500 to $17,500. Comparatively, if you are looking for fully custom and higher-end cabinets for your kitchen, the low to high end price can range between $17,500 to $25,500 per project. 
Countertops
Kitchen countertops are imperative for any kitchen. They offer a space for cleaning,  prepping, cutting and mixing foods, resting hot pots and pans, plating food , and much more. The average cost for a new countertop can range between $2000 to $3500. Depending on the material you choose for your countertop this number can also increase or decrease accordingly.
Lighting and Electrical
Lighting and electrical components can be a big part of many kitchen renovations. This is due to the fact that most kitchens are not properly lit, and often have outdated or inefficient lighting fixtures. With that said, the average cost for new lighting and electrical fixtures for a kitchen ranges from $1000-$2100.
Flooring
Installing new flooring is a common practice in many kitchen renovations. This is because old floors can be stained, scratched, or simply worn down from years of use. Depending on which material you choose for your flooring, the cost varies per square foot. Here are a few estimates depending on material:
Vinyl – Can cost between $3.25-$5 per square foot (not including installation)

Linoleum – $4.35-$6 per square foot (not including installation)

Hardwood – $6-$15 per square foot (not including installation)
All in all, the average cost for a new kitchen can range from $1500-$4500 per project.
Painting
One of the quickest and most affordable ways to upgrade your kitchen and improve its overall aesthetic is with a fresh coat of paint. Not only is it a quick fix but repainting your kitchen can also have a big impact on the overall vibe of your kitchen space. Having said that, the average cost for painting varies depending on how your kitchen is painted. Here are some benchmarks you can expect:
A brush and roller paint job ranges from $1500-$2000 per project.

Paint spraying your kitchen is a more costly option which can range between $3800-$5800
Overall, if you are looking to spruce up your kitchen you can never go wrong with a fresh coat of paint.
Plumbing and Appliances
Plumbing and appliances are two big ticket items in any kitchen. Not only can they be expensive to purchase but they can also be expensive to install. On average, you can expect to spend between $14,000-$18,000 on plumbing and appliances for your kitchen renovation. Here is a brief cost breakdown of plumbing/appliance costs:
Plumbing – $2500-$4000

Stove – $1700-$2000

Fridge – $900-$8000

Dishwasher – $400-$2500
Installation
Lastly, when it comes to installation of all your amenities costs can range from $2000 – $10,000.   As a result it is critical to work with a reliable renovation company that has the experience and expertise to assist you with turning your dream kitchen into reality.
How Much does a Kitchen Renovation Cost? – The Verdict
In conclusion, a kitchen renovation is a big project. It requires both time and money. However, the end result is always worth it. If you are planning on renovating your kitchen, be sure to do your research and have a clear budget in mind. If you reside within Hamilton, consider checking out our Kitchen Renovation Hamilton and Kitchen Cabinets Hamilton Services. You can also contact us today to book a discovery call or checkout our Google Reviews by clicking here.
With all that said, Happy Renovating!
Thanks For Reading!
We hope this article was helpful. For more info, feel free to check out some of our other blog posts down below!
Additional Resources
To learn more about our services that we offer at Zzone Homes check out the resources down below!