How Long Does a Small Kitchen Renovation Take?
Have you ever considered renovating your kitchen, but been put off by the thought of a long and stressful process? Well, don't worry – we're here to tell you that a small kitchen renovation doesn't have to take forever. In fact, with careful planning and execution, you can have your new kitchen up and running in no time. Here's everything you need to know about how long a small kitchen renovation takes.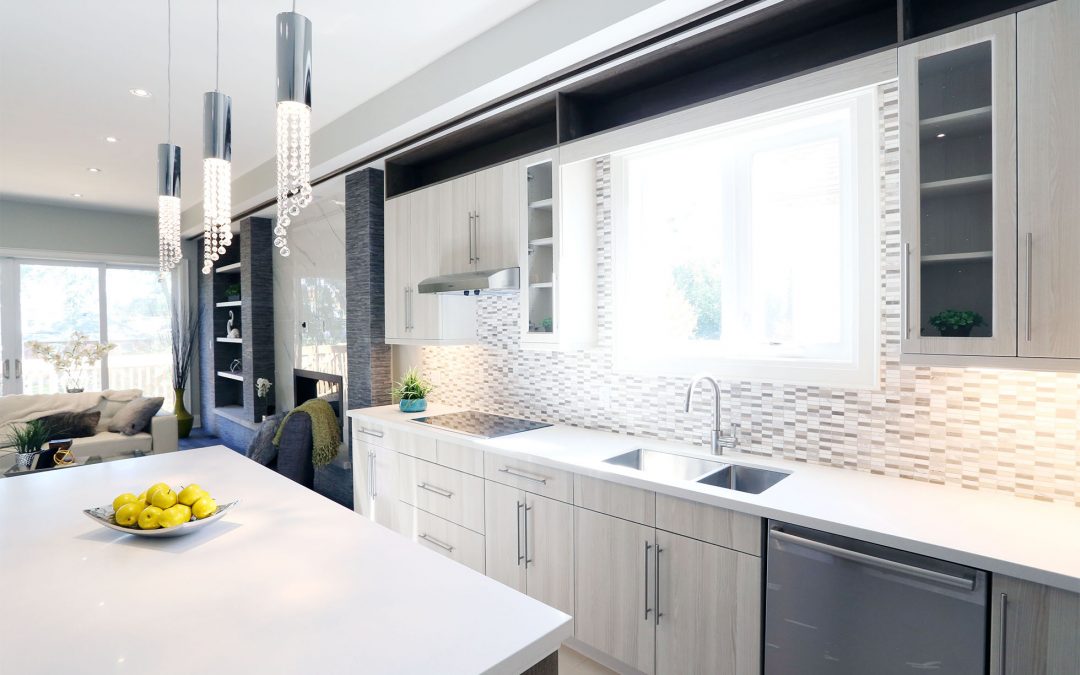 What is a Kitchen Renovation and What Does it Consist of?
Kitchen renovations are a great way to update or improve the look of your home. A kitchen renovation often involves replacing old appliances, countertops, and cabinets, as well as making any structural changes that you may need. It can also include repainting walls and ceilings, adding new lighting fixtures, retiling the flooring, remodeling the sink area, and much more depending on what you decide to do. With a kitchen renovation, you can create an entirely new space without having to worry about pricey additions like a complete rebuild; it's an affordable way of making sure your house looks its best! Typically a kitchen renovation consists of the following:
Removal of existing appliances, cabinets, countertops, flooring and other items
Installation of new appliances, cabinets and countertops
Refinishing walls and ceilings
Installing lighting fixtures
Retiling the flooring
Replacing sink area fixtures (faucets, soap dispensers, etc.)
With that said, let's break down the process further to see how long exactly a kitchen renovation takes.
How Long Does a Small Kitchen Renovation Take?
Kitchen renovations are an exciting project to take on, but sometimes they can be time consuming too. For someone renovating a small kitchen, the process may take anything from two weeks to several months depending on the complexity of the work involved. In the event that you are starting from the design phase all the way up to post-construction, this can take about 3-5 months time. With that said, doing some research beforehand and understanding the costs associated with each task can help you better plan your schedule and set realistic expectations for the length of time it could take. If you feel like you're starting to get overwhelmed with the process, hiring a professional contractor will definitely speed things up and ensure that everything is done correctly and efficiently. In any case, it's important to remember that taking your time means you'll be left with a beautiful kitchen that will bring joy for years to come! Having said that, let's take a look at each individual ETA of every phase in the kitchen renovation process.
Design Phase for Kitchen Renovation Estimated Time (2-4 Weeks)
Designing a kitchen is one of the most important factors when it comes to building out your kitchen in the way you like. Depending on the size and complexity of your design, it usually takes between 2-4 weeks to finish designing your kitchen. In the design phase, you'll need to consider factors such as appliance placement, storage needs, working space needs, existing plumbing and electrical hookups, countertop material and color palette. Working with an experienced kitchen designer or architect can make short work of these decisions, but be aware that you may have to pay extra for this kind of expertise. If you're doing more than just replacing appliance with updated models in an existing space, spending a bit more time on the design phase can make your kitchen even more beautiful and functional – worth every moment spent adding precision touches.
Pre-Construction Phase for Kitchen Renovation Estimated Time (4 Weeks)
The pre-construction phase of a kitchen renovation can often feel like a daunting task–especially when it comes to estimating the amount of time it will take. With each project coming with its own unique needs, there is no one-size-fits all timeline. Some tasks may take longer than expected, while others can be finished earlier than anticipated. However, typically most homeowners should plan for a minimum of four weeks in order to go through the pre-construction phase, from planning their design and budget all the way up to finalizing the estimates and contracts. It is definitely worth the effort and time spent in order to ensure that everything goes as smoothly as possible throughout the entire process. Overall, the Pre-construction phase in particular is extremely important because its the part where you get to start planning for building your small kitchen. This includes carrying out tasks such as, shopping for materials, ordering custom kitchen cabinets, visiting showrooms for ideas, testing out different countertop, flooring, tiles and other fixtures. With that said, expect it to take about 4 weeks time.
Construction Phase Estimated Time (6-10 Weeks)
After the pre-construction phase its time to actually start the construction of your small kitchen. For the most part a small kitchen remodel will take about 6 weeks while more complex kitchen designs and bigger projects can take closer to 10 weeks to construct. In the construction phase tasks such as demolition, carpentry, painting and tile work will take place. It is important to keep in mind that this phase can be unpredictable due to unexpected problems such as plumbing or wiring issues which could cause delays. Additionally, you should also expect the project to move more slowly than originally planned due to changes or adjustments along the way. With that said, it is important to have a good understanding of the process so that you're not surprised when things take longer than initially expected. Luckily, once everything is completed you won't have to worry about any of these issues anymore, and your kitchen will be complete!
Post-Construction Phase for Kitchen Renovation Estimated Time (2 Weeks)
While the post-construction phase is often overlooked, it is just as important as all other phases in completing a successful kitchen renovation. This part of the process includes tasks such as cleaning up and removing any debris, as well as installing the new appliances and hooking up all of the necessary wiring. It's also important to ensure that everything is working properly before signing off on the job, which can take anywhere from several days to a week or two depending on how many issues need to be addressed. Additionally, you should also factor in any additional time needed for final touches such as hanging artwork and accessories to really complete the space. All in all, this part of the process typically takes about two weeks from start to finish.
Once the post-construction phase is completed, your kitchen renovation is finally finished and you can start enjoying your new space! Keep in mind that any renovation project takes time and patience, but the end result is well worth it. So don't be discouraged if it takes a bit longer than expected and enjoy this special moment. Finally, make sure to take pictures of your finished kitchen to look back on all the hard work you put in to making it happen. Congratulations.
How Long Does a Small Kitchen Renovation Take Total Time (3-5 Months)
All in all, a small kitchen renovation typically takes about 3-5 months from start to finish. This includes the pre-construction phase, the construction phase and the post-construction phase. Depending on the complexity of your project and any changes or adjustments that are needed along the way, it's possible that it could take a bit longer or shorter than anticipated but, generally speaking, 3-5 months is a fair estimate.
So if you're looking to update your kitchen space and want an idea of how long it might take, now you know! With that said, keep in mind that this estimated timeline could vary depending on the size of your kitchen and any unexpected issues that may arise.
Get in Touch With Us!
If you reside within Hamilton or the Halton region and are looking for professional kitchen renovation Hamilton services, feel free to contact us today to book a discovery call or checkout our Google Reviews by clicking here.
With all that said, Happy Renovating!