Our Top 5 Bathroom Renovation Tips
For most people, the bathroom is the second most important room in the house behind the kitchen. Bathroom remodeling is beneficial for a number of reasons, not least the opportunity to add serious value to your home. If done right, homeowners can recoup 50% of the cost of a bathroom renovation. If you've decided that it's time to revamp your bathroom, or you've recently moved and you have grand plans for a remodel, here are our top 5 bathroom renovation tips for you home in Southern Ontario.
Bathroom Renovation Tip #1: Create a Focal Point
When you walk into any room, you want to be drawn to the main feature. In the case of the bathroom, this often means splashing out on a brand-new tub or a stylish shower unit. Once you've decided on a statement feature, don't be afraid to be bold and to use the focal point to carry a theme. If you're looking to recreate a boutique hotel vibe, for example, a vintage roll top bath with clawed feet and brass faucets is a perfect choice.
Renovation Tip # 2: Be Creative
The range of bathroom styles is diversifying all the time, and you can now choose from a vast array of fixtures, fittings and furniture. Before you make any decisions, look for inspiration, get some ideas and be creative. Let your bathroom renovation project be a celebration of your style and taste, and don't be afraid to mix and match trends to create something unique and eye-catching. You might want to add modern touches to a traditional home or to blend industrial with romantic, for example. Flick through interior design magazines, have a look at online bathroom renovation galleries and take inspiration from places you've visited. It's useful to take pictures or to use cuttings or screenshots to create a mood board for your new bathroom.
Bathroom Tip # 3: Measure Up
Measuring up is one of the most crucial commandments for anyone taking on a bathroom remodel. The last thing you want is to order a stunning tub or a fabulous vanity unit to find that it only fits sideways or that it takes over the entire room. Make sure you double-check measurements before you place any orders. This will save you time, effort, money, and most importantly, stress. In most cases, standard measurements will suit your bathroom fine, but it's always wise to check.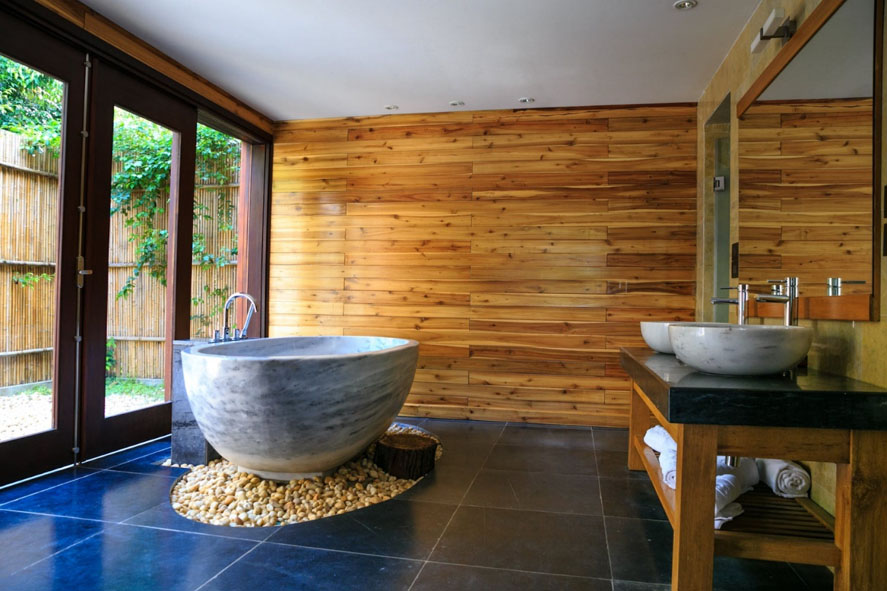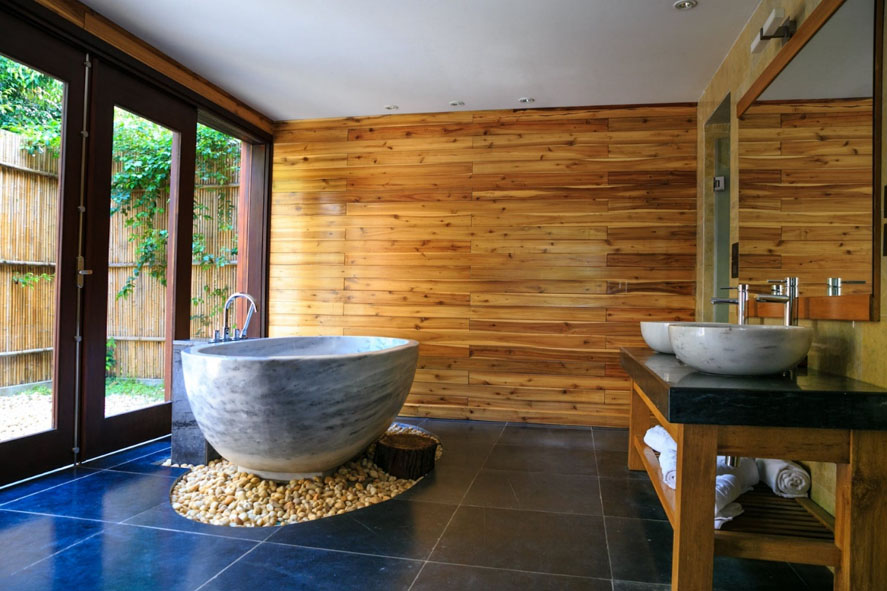 Tip # 4: Plan Every Element In Advance
Planning is critical when remodeling a bathroom. Even the simplest renovations require careful consideration. Before you order a bathtub, choose tiles or invest in new shelving units, make sure every detail is planned in advance. Design a layout, make sure the measurements add up and decide what you want to put in your new bathroom. Set a budget, shop around for the best prices and put your mental plans down on paper. You'll need to make sure there is sufficient space and that the layout works for your family. It's also a good idea to note down suppliers and stores, to cost out every element of the renovation and to think about the order in which you're going to tackle different parts of the project.
Last But Not Least Tip #5: Don't Forgo The Finishing Touches
You've got a new tub, your walls are pristine and your bathroom floor looks great. Now is the time to add those all-important finishing touches to elevate your design to the next level. Using accessories, soft furnishings and furniture, you can inject color, celebrate different trends and create a really inviting, stylish space. Popular bathroom accessories include matching soap dispensers, toothbrush and toilet brush holders, mirrors, storage pots and jars, potted plants, candles and wall art.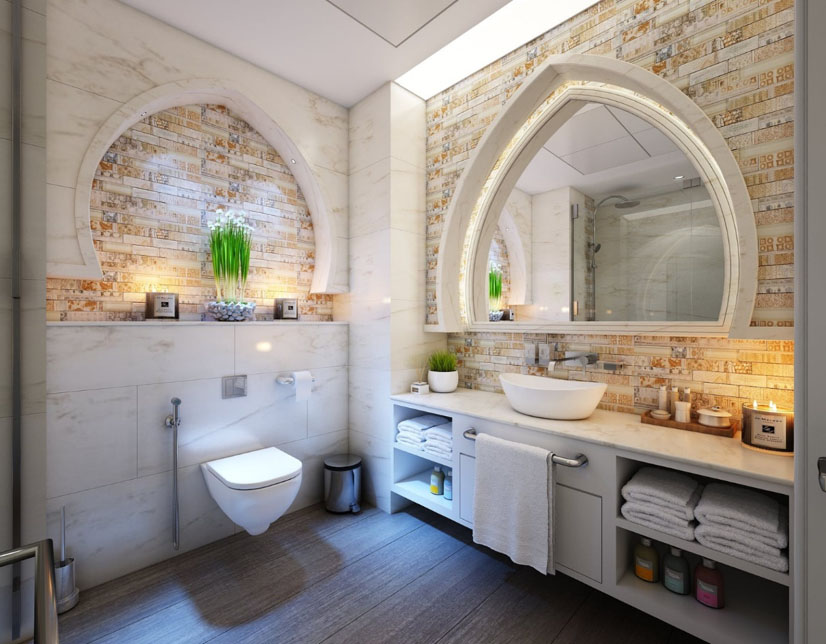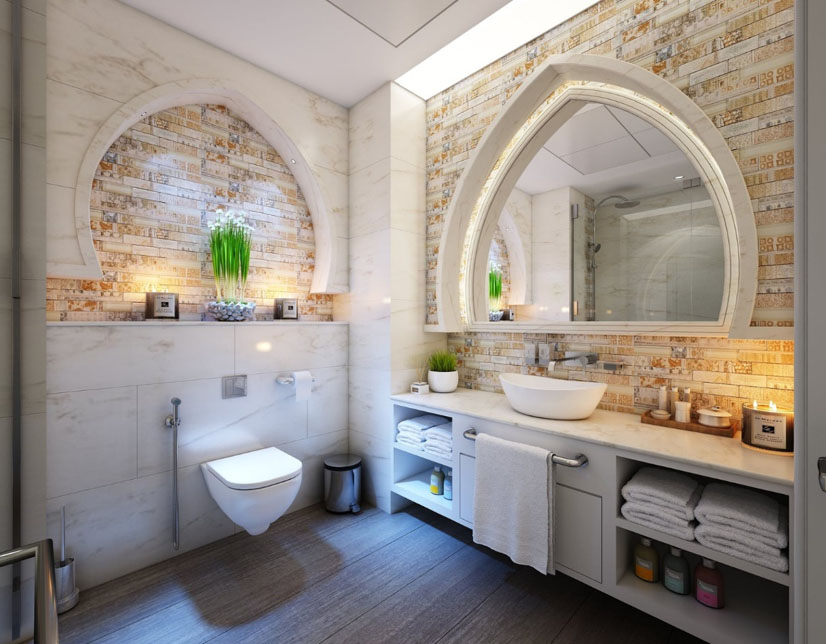 Summary
That wraps up our top 5 bathroom renovation tips for you to follow! A well-executed bathroom remodel can create stunning spaces and enhance the value of your home. Plan ahead, measure up, look for inspiration, make a statement and don't forget the all-important finishing touches.
We are located in Hamilton-Wentworth and Halton Region with head office in Stoney Creek and satellite offices in Burlington and Hamilton. Visit by appointment only please.