Top 7 Bathroom Renovation Tips!
"Transforming your bathroom into a personalized and functional space is possible with the right tips and planning. From choosing a focal point to adding finishing touches, our guide can help you achieve a stunning renovation that adds value and style to your home."
Looking to renovate your bathroom? As the second most important room in your house, bathroom remodeling can add serious value to your home. If you are located in Southern Ontario, here are our top 7 bathroom renovation tips to guide you through the process and create a stunning, personalized bathroom.
Choose a Focal Point

When it comes to bathroom renovations, choosing a focal point can make all the difference. Consider investing in a statement feature like a luxurious new tub or a stylish shower unit. Once you've chosen your focal point, use it to guide your design choices and create a cohesive theme. For instance, a vintage roll top bath with clawed feet and brass faucets can be the perfect centerpiece for a boutique hotel-inspired bathroom.

Get Creative with Your Design

With so many bathroom styles to choose from, don't settle for a boring or generic look. Take inspiration from magazines, online galleries, and your own travels to create a unique and personalized bathroom. Mix and match trends to find a style that suits your taste and the overall feel of your home. Whether you want to add modern touches to a traditional space or blend industrial and romantic elements, there's no limit to the creative possibilities.

Measure Carefully

Before making any major purchases, make sure you measure your space carefully. The last thing you want is to end up with a tub or vanity that doesn't fit the room. Double-check measurements before ordering anything to save time, money, and hassle. While standard measurements will work in most cases, it's always a good idea to be certain before placing your order.
"Top 7 Bathroom Renovation Tips for Homeowners in Southern Ontario: Create a Personalized and Stunning Space"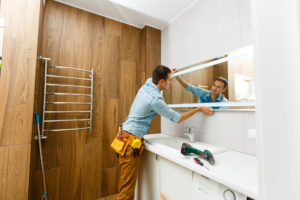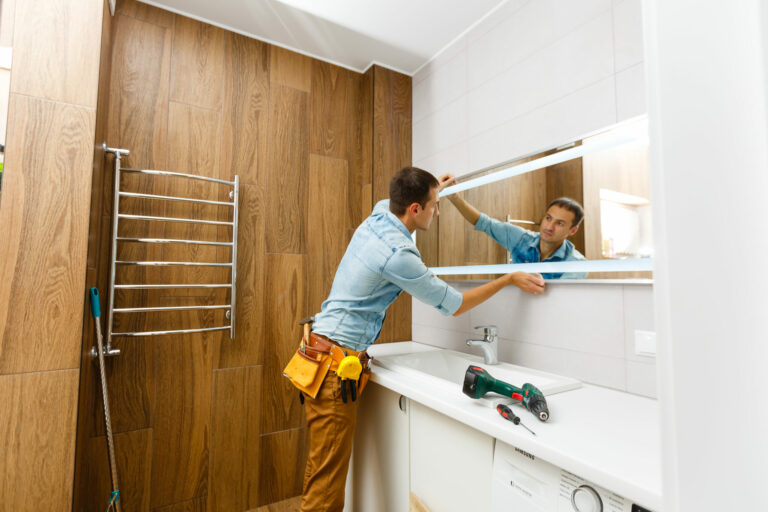 Prioritize Storage and Organization

One of the most important features of any bathroom is storage. Make sure you have plenty of options for storing towels, toiletries, and other essentials. Consider adding a medicine cabinet, shelving, or built-in storage to keep your space organized and clutter-free. This can make a big difference in the overall functionality and appearance of your bathroom.

Don't Skimp on Lighting

Lighting can have a huge impact on the look and feel of your bathroom. Make sure you have ample lighting for both practical and aesthetic purposes. Consider adding dimmer switches or even a statement light fixture to create a cozy and inviting atmosphere. Don't forget about natural light as well, which can help make your space feel brighter and more open.

Plan Every Element in Advance

When it comes to bathroom renovations, planning is key. Even simple updates require careful consideration to ensure everything fits and functions as it should. Before you order that new bathtub, choose tiles, or invest in new shelving units, make sure every detail is planned in advance. Create a layout, double-check measurements, and decide what you want to include in your new bathroom. Set a budget, compare prices, and put your mental plans down on paper.

You'll want to ensure that there is sufficient space and that the layout works for your family. It's also a good idea to note down suppliers and stores, cost out every element of the renovation, and think about the order in which you'll tackle different parts of the project.

Don't Forgo the Finishing Touches

Once you've completed the major elements of your bathroom renovation, it's time to add those all-important finishing touches. These small details can take your design to the next level and make your bathroom feel complete. Consider using accessories, soft furnishings, and furniture to inject color, celebrate different trends, and create an inviting, stylish space. Popular bathroom accessories include matching soap dispensers, toothbrush and toilet brush holders, mirrors, storage pots and jars, potted plants, candles, and wall art. By incorporating these elements, you can personalize your space and create a bathroom that reflects your personality and style.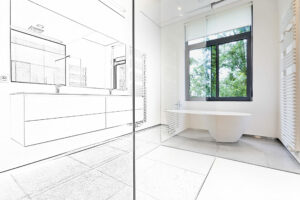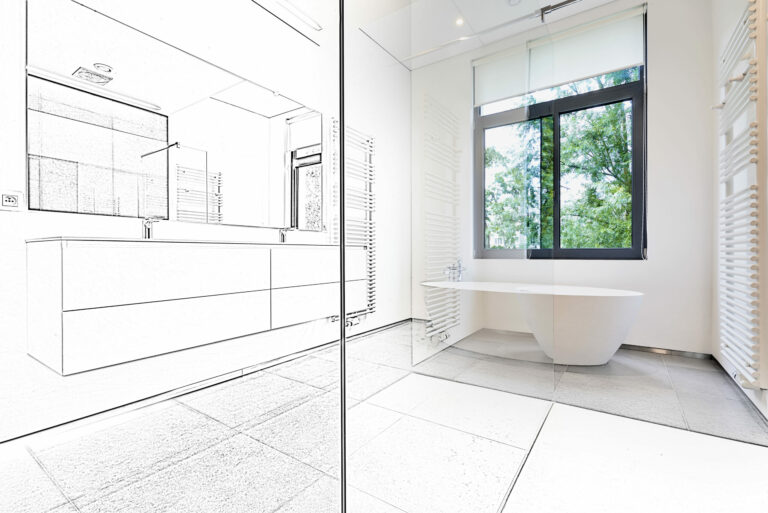 In conclusion, bathroom renovations can add both value and function to your home, and with the right planning and design, you can create a personalized and stunning space that suits your taste and needs. By following these Top 7 bathroom renovation tips, you can ensure a smooth and enjoyable renovation process, and achieve the bathroom of your dreams:
Choose a Focal Point
Get Creative with Your Design
Measure Carefully
Prioritize Storage and Organization
Don't Skimp on Lighting
Plan Every Element in Advance
Don't Forgo the Finishing Touches
Whether you are updating a small powder room or renovating a spacious master bath, these tips can help guide your choices and make the process as smooth as possible. So why not start planning your bathroom renovation today, and enjoy a beautiful and functional space for years to come. Hope this article about top 7 bathroom renovation tips helps you!
If you're ready to start your bathroom renovation project, consider consulting with a professional contractor for expert advice and guidance. Schedule a consultation today to discuss your ideas and get started on creating the bathroom of your dreams.