"Why Interior Design & Planning Matters for Home Renovations"
Why interior design & planning matters for home renovations?
The difference between a good renovation and a bad one is proper planning & interior design work. If you're going to spend thousands of dollars on new flooring, paint, and cabinets, it's important that every decision made is well thought out and makes sense given your budget and needs. Make sure to hire a reputable contractor or designer who can help you choose the very best materials for your budget, as well as provide ideas for complementary design choices that will make the most impact without breaking your budget. If possible, hire an architect who specializes in renovations so their expertise can help you make decisions about how best to create the space you want within your budget constraints.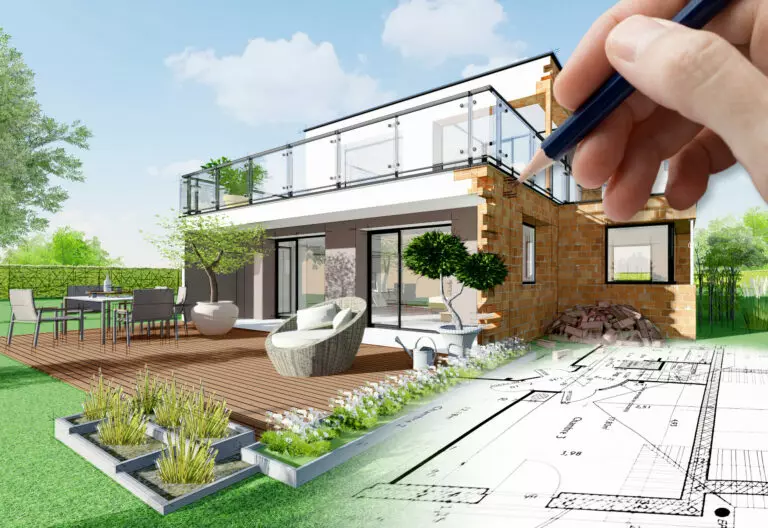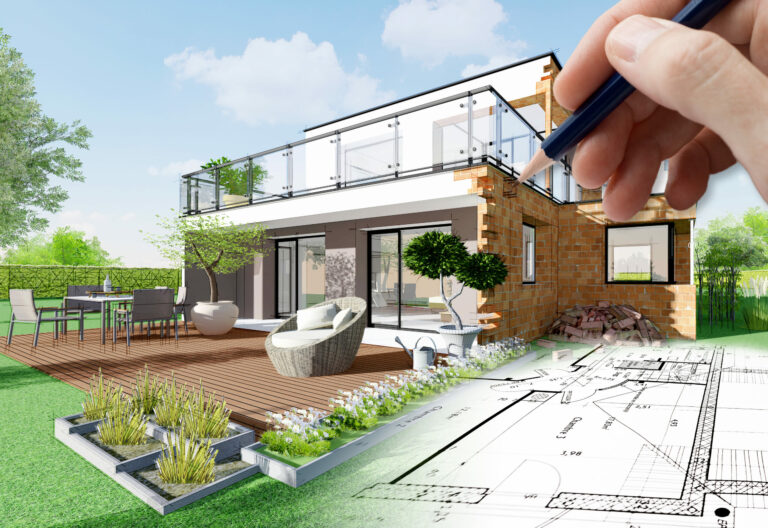 Careful project planning and interior design are essential to completing a renovation on schedule and within budget.
Planning and design are both key to a successful renovation. We've talked before about how important careful project planning is, with the right tools and techniques, you can ensure that your renovation is completed on schedule and within budget. Planning also helps you determine what needs to be done in each room so that nothing gets missed or overlooked during the renovation process. Design plays just as important a role in your renovation's success—it's essential for making sure that everything looks great when it comes time to move back in after all of your hard work!
The third part of planning a home renovation is making sure that your budget aligns with what you want out of the project. It's easy to get caught up with wanting everything done at once, but having too much on tap at once will make things cost more than expected (and who wants that?). It's also crucial not only having enough money saved up for materials but also having some left over for unexpected costs such as replacing appliances or unforeseen repairs come up along the way—and they always seem to do just that!
You need to make sure that your money is paying for the work that will provide the solutions you want.
You want to be sure that your money is paying for the work that will provide the solutions you want. This is why it's important to plan ahead and get detailed information from your contractor before giving him or her the go-ahead on any particular project.
A good rule of thumb to follow when planning a home renovation project is: Don't just go with the cheapest option, because it might not be the best solution. By making sure that every aspect of your renovation has been carefully thought through in advance and designed correctly, you'll ensure that your investment grows in value over time and provides long-term benefits rather than short term gains.
A reputable Interior designer or contractor should be able to help you choose the very best materials and options for your budget
When it comes to selecting the best materials and options for your budget, it's important to consult with a reputable interior designer or contractor. They will be able to consider the various factors that go into choosing the right materials, such as
Your budget
The timeline of the project
The lifestyle of the occupants (and pets!), if any
What you need in order to live comfortably in your home — a big family? A large living space? A lot of storage? A view out every window? An open floor plan? Natural light throughout each room? Quiet areas away from children's bedrooms so they can sleep at night?
The climate and weather of your area
The style of the home—traditional? Modern? Retro?
Professional Planning and interior design will help reduce stress because things will go to plan. You won't have overspending issues and your timeline will be kept if things are carefully planned out up front.
When you have a well-planned and designed renovation, things are going to go much more smoothly. You won't have to worry about overspending, because you've already planned out what the budget should be. And if something does come up in the renovation process, it's going to be easy for your contractor (or yourself) to figure out how much time needs to be added onto the schedule for the unexpected changes.
Also when doing a renovation there are many regulations that need to be adhered too. These can vary widely depending on which part of Canada you are working in so it's important that these guidelines are followed correctly and efficiently during renovations.
It's very difficult to adjust the scope of a project once it gets underway (and in some cases completely impossible).
Once a project gets underway, it can be very difficult to adjust the scope of the project. This is because the scope of a project refers to the specific goals and objectives that the project is trying to achieve, as well as the resources and constraints that are available to the project team. When the project is already underway, it means that the project team has already started working towards the defined goals and objectives, and any changes to the scope of the project would require the team to shift their focus and potentially adjust their plans and strategies.
Making changes to a project at this stage can often result in additional costs and time being incurred, as the project team will need to purchase new materials or equipment, and may need to allocate more time and resources to certain tasks. In some cases, it may even be completely impossible to adjust the scope of the project once it has begun, especially if the project is heavily reliant on certain resources or constraints that cannot be easily changed. Therefore, it is important for project managers to carefully plan the scope of a project before it begins, in order to avoid potential issues and challenges down the road.
Proper project planning is crucial to ensuring that your home renovation goes smoothly and meets all of your expectations.
Proper planning and interior design is the first step to making sure that your home renovation project goes smoothly. If you have a clear idea of what you want and how much it will cost, then it will be easier to find a contractor who can help make those plans a reality. This is important because without proper planning and interior design, your budget could be used ineffectively and you may not get the results that you hoped for.
If you are planning to renovate your home, it can be helpful to have the property surveyed to get a clear idea of its dimensions and layout. This will also identify any existing mechanical issues such as electrical, plumbing, and structural problems that may need to be addressed during the renovation. Once you have this information, your contractor can use it to create plans for your renovated home.
Conclusion
The bottom line is that planning and interior design can save you a lot of time and money while helping to ensure that your renovation meets all of your expectations. The best contractors will be able to help you choose the most appropriate materials for any given project, which will make it easier for them to stay within budget. This means that you don't need to worry about overspending because everything has been carefully planned out beforehand. Lastly, planning allows designers or contractors to properly schedule their workload so that everything goes according to plan without unexpected delays getting in the way!
Contact Us for Interior Design and Project Planning in Hamilton, Halton and Niagara Areas! 
If you're considering a home renovation, consider working with the professionals at Launch Design. Our team of experienced interior designers can help you plan and design your renovation, including creating detailed 3D renderings to give you a better idea of what the finished space will look like. We offer a range of services, from initial consultations and space planning to furniture selection and project management. Contact us today to learn more and schedule a consultation.
Are you located in the Hamilton, Halton or Niagara area and in need of expert interior design and project planning services? Look no further! Get in touch with us today to schedule a discovery call and learn more about how we can help transform your home or business. Check us out on Google and read some of our reviews! 
We look forward to working with you and bringing your design vision to life! Happy renovating!"