Renovating a bathroom can be an exciting and rewarding project. It's also important to make sure you follow the proper steps so that your renovation is up to code, safe, and compliant with local regulations. One of the key questions when it comes to renovating any part of your home is whether or not you need a permit for the work being done. In this article, we'll discuss why permits are necessary and answer the question: do you need a permit to renovate a bathroom? With that being said, let's get started!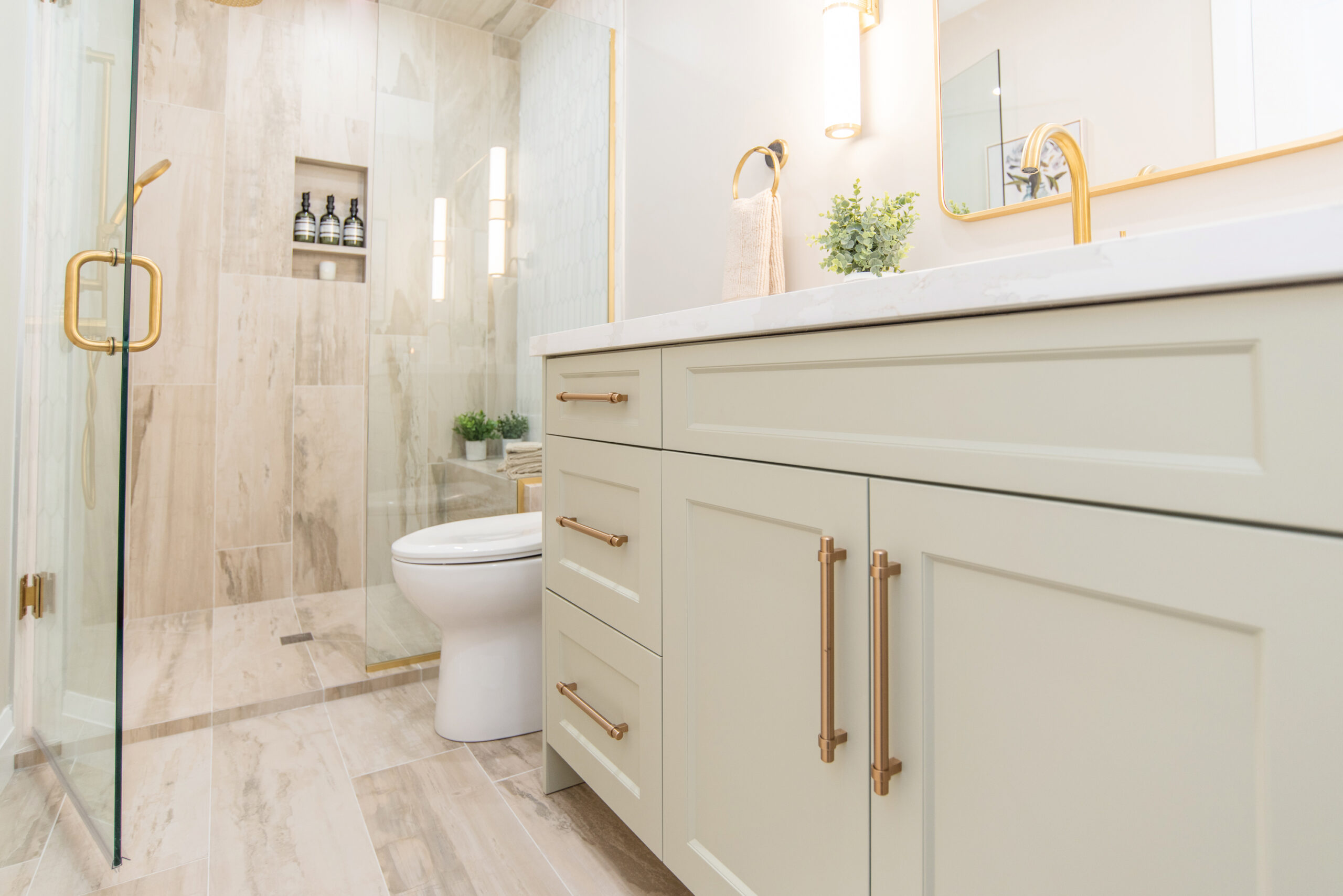 Do You Need a Permit to Renovate a Bathroom?
The answer is, it depends. Generally speaking, any renovation work that requires electrical wiring or plumbing installation needs a permit. This includes anything involving the toilet, sink, tub, shower, flooring and walls. The same goes for remodeling projects such as adding cabinets or storage space. In most areas, permits for bathroom renovations must be obtained from the local building department or other regulatory authorities.
In some cases, a permit is not required for simple projects like painting, replacing flooring, and updating fixtures. However, it's still important to check with your local regulations to make sure that what you are doing does not require a permit.
What is an Ontario Building Permit?
An Ontario building permit is a document issued by the local municipality that authorizes construction, alteration, or demolitions to existing buildings. It specifies the guidelines for the project and ensures that it meets safety standards and other regulations. This includes everything from electrical work to plumbing installation. Permits must be obtained before any construction begins and are typically valid for six months.
In addition to obtaining a building permit, contractors may also be required to obtain additional permits for tradespeople such as plumbers and electricians. These professionals must have the appropriate certification and licensing to do the work safely and up to code.
What Are the Benefits of Getting a Permit?
Getting a permit ensures that all the work done on your bathroom is up to code and meets safety standards. This helps protect both you and your family from potential accidents or injuries due to faulty wiring, plumbing installation, or other issues that could arise during the renovation process. It also provides peace of mind knowing that the project is being properly and legally.
In addition to safety and compliance, obtaining a permit also helps save you time and money in the long run. If work is done without a permit, it may need to be redone once the inspection takes place. This could result in costly delays, additional fees, and other complications that could have been avoided with the proper paperwork in place.
Why You Need a Permit for Bathroom Renovations
It's important to get the proper permits when renovating a bathroom because it ensures that you are following all of the necessary safety and building codes. Obtaining a permit also helps to protect you in case of any accidents or issues that may arise during the renovation process. Finally, getting the proper permits can save you time and money in the long run by avoiding costly delays or having to redo any work that has been done incorrectly.
What Home Renovations Require a Building Permit?
In addition to bathroom renovations, there are other home renovations that require a building permit. These include electrical work, plumbing installation, structural modifications, and additions. It's important to check with your local regulations to determine which permits are necessary for any project you may be undertaking.
When Do I need my Bathroom Renovation Permit?
You will need to obtain your permit before any construction begins. This includes demolition, installation or alteration of any existing features. Once the work is complete, you will then need to contact the local building department to arrange for an inspection and to have the permit finalized.
How Much Does a Bathroom Renovation Permit Cost?
The cost of a building permit can vary depending on the scope and size of the project. For bathroom renovations, it is typically between $100-$500. It's important to check with your local municipality as fees and regulations may vary from one jurisdiction to another.
Will my Bathroom Contractor Handle my Permit?
It's important to check with your contractor to see if they will handle the permit process. Some may offer assistance in obtaining the necessary paperwork while others may require you to do it yourself. Either way, make sure that you are aware of all the steps involved in getting a permit and that you understand the regulations and laws of your local jurisdiction.
How Can I Get Started with Zzone Homes for My Next Bathroom Renovation Project?
In conclusion, if you're planning on renovating your bathroom, it's important to make sure that you get the proper permits. Obtaining a building permit ensures that all work is done safely and up to code. It can also save you time and money in the long run.
Getting started with Zzone Homes for your next bathroom renovation project is easy. Our experienced team of professionals will guide you through the entire process, from obtaining permits to completing your renovation. We'll make sure that your project goes as smoothly and efficiently as possible so that you can enjoy your new bathroom for years to come. Contact us today for more information! You can also check out our Google reviews by clicking here!
All the best!
Additional Resources – Do You Need a Permit to Renovate a Bathroom?